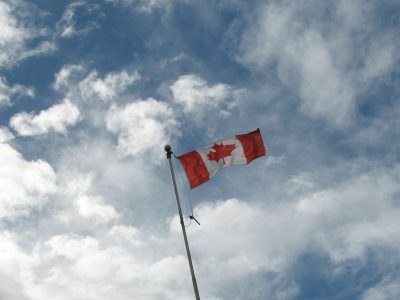 Canada's Immigration and Refugee Protection Act (IRPA), s.36 states that foreign citizens can be criminally inadmissible to the country upon "having been convicted outside Canada of an offense that, if committed in Canada, would constitute an indictable offense under an Act of Parliament". In Canada, DUI's are considered indicatable offences under the criminal code.
Additionally, s.36(3)(a) specifies "an offense that may be prosecuted either summarily or by way of indictment is deemed to be an indictable offence". in other words, hybrid offences are to be treated as indictable offences even if prosecuted summarily.
Therefore, for those charged in the United States (US), it does not matter if the charge is a misdemeanor, you will not be allowed entry into Canada. A single impaired driving incident in the US can bar a person from visiting Canada forever regardless of how inconsequential it was in the state it happened. Furthermore, if a charge is reduced to wet reckless driving it is still considered to equate to a full DUI in Canada since impairment was involved.
Even pleading a DUI down to a more minor charge such as dangerous or reckless driving (with no mention of alcohol in the statute) an American may still not be eligible to cross at the border without risk of denial because Canadian equivalency of a dry reckless driving conviction can be dangerous operation which is a serious crime punishable by as long as 10 years in prison.
Criminally inadmissible to Canada – affect ability to enter as a visitor
When determining eligibility to travel to Canada with a DUI arrest, it is not the seriousness of the charge that matters. It is what the possible crime equates to under Canadian law. Officer's have the ability to equate minor offences of different country's to indictable offences if the charge in Canada would be indictable. Since 2018, Canada can deem DUI's as an indictable offence. Consequently, it does not matter where you are charged DUI or equivalent. If you try to enter Canada with one you may be inadmissible.
What does Canada consider a DUI?
The following are all examples of charges that can result from drinking and driving. Any of these charges are considered a DUI in Canada
Driving Under the Influence (DUI),
Driving While Intoxicated (DWI),
Operating While Intoxicated (OWI),
Driving While Impaired (DWI),
Driving While Ability Impaired (DWAI),
Operating a Motor Vehicle While Intoxicated (OMVI),
Wet Reckless,
Any indictment relating to the operation of a motor vehicle while under the influence of alcohol can render someone criminally inadmissible. Even misdemeanor level drunk driving offences can be considered criminally inadmissible. There is no presumption of innocence at the Canadian border, so even a DUI charge pending trial can result in a denial.
Other Indictable driving offences Canada under the Criminal Code:
Dangerous Operation s.320.13(1).
Operation causing bodily Harm or causing death s.320.13(2/3).
Operation while impaired 320.14(1).
Nonetheless, even with a DUI on your record it is still possible to enter Canada. The following are two pathways foreign nationals can take to try and enter Canada legally:
How to enter Canada as a Temporary Resident
Apply for a Temporary resident permit (TRP). This can allow a person to enter for a specific period of time provided they have a valid reason to visit. TRP's can be refused – officers have a wide breadth of discretion. TRP's Look at many factors. Humanitarian (children, establishment in Canada, etc.), discrimination, or risk of life in home country. Factors are balanced against risk posed to Canada. For example, a DUI is a very serious crime and poses a great risk to public safety.
How to enter Canada as a Permanent Resident
For criminal rehabilitation, 5 years need to pass. This does not need to be renewed and can provide access to Canada for life.
For deemed rehabilitation, 10 years must have elapsed since the completion of all sentences, fines and probationary periods. American Citizen's may be deemed rehabilitated if they only have a single conviction that is not considered serious criminality. For instance: a DUI is a serious crime in Canada. Therefore, deemed rehabilitation is no longer possible.